ULTIMATE BUNDLE, Hair Sealing Oil, Hair Growth Stimulator Serum, Conditioner Bar, Shampoo Bar, Black Soap Shampoo,Healthy Hair Herbs Mix, Hair Balm, Hair Spray, Leave in Detangling Conditioner, keratin Conditioner, Apple Cider Conditioner
ULTIMATE BUNDLE, Hair Sealing Oil, Hair Growth Stimulator Serum, Conditioner Bar, Shampoo Bar, Black Soap Shampoo,Healthy Hair Herbs Mix, Hair Balm, Hair Spray, Leave in Detangling Conditioner, keratin Conditioner, Apple Cider Conditioner
Regular price
$255.50 USD
Regular price
Sale price
$255.50 USD
Unit price
per
Sale
Sold out
This bundle is  for all you who want all our products in one place. This your haircare tool box! It comes with simple instructions on how to use our products and also some simple haircare tips to help you succeed in your natural hair journey!
This bundle has 2 types of shampoo: our beloved natural shampoo bar and our much loved clarifying black soap shampoo.
It also has 3 types conditioners: our beloved nourishing conditioner bar, our keratin protein conditioner and our apple cider conditioner 
Enjoy a completely effortless washday with our simple bundle. This bundle helps cleanses, moisturizes and boost  hair and beard growth. It promotes healthy hair, length retention and reduces hair fall and excessive shedding.
Clean scalp , healthy hair , healthy growth!
Reduces hair fall and excessive to promote stronger, healthier strands
Benefits :  
Cleanses 
Moisturizing
Length retention 
Thickening Hair 
Promotes healthy hair growth 
Controls Scalp Inflammation
Fights Dandruff
Revives Damaged Hair
Prevents Hair Loss
Prevents Premature Grey Hair
 Starter Bundle 

Healthy Hair Herbs 4Oz
Hair Sealing Oil 4Oz

Natural Shampoo Bar  3.5 Oz
Black Soap Clarifying Shampoo 
Conditioner Bar 3Oz
Hair Serum 4 Oz 
Hair Growth Simulator Balm  4 Oz
Leave in Detangling Conditioner 8 Oz
Herbal Spray  4 Oz 
Keratin Protein Conditionner 8OZ
Apple Cider Conditioner 
 HOW TO USE:
Make Healthy hair herbs  mix paste and apply on hair 
Cover with plastic cap for 20-30 mins then rinse out
Completely saturate your hair strands with water and wet the bar.
You have 2 choices of Shampoo. Start with washing hair with black soap shampoo, rinse out . Then work the natural shampoo bar through your hair or your hands then apply on your hair, but pay the most attention to the scalp.
Rinse your hair and scalp completely 
Wet Conditioner bar and glide through hair strands wait 5 mins at least rinse out partially it completely. Can be left on as well 
Use apple cider vinegar conditioner 
Apply leave in conditioner and gently Detangle hair 
Finally apply Light Hair Serum on scalp and hair. Massage scalp well for 5 mins 
Apply hair balm mainly on hair strands and a lightly on scalp 
Style as desired 
Use keratin protein conditioner every other month if low porosity and every month for high porosity hair 
This natural shampoo does not contain: 
NO Sulfates
NO Silicones
NO Phthalates
NO Propylene Glycol
NO Petroleum
No Mineral Oil
NO Artificial Colors 
 Please always do a patch test before use. These products may contain nuts and is made of different herbs. Always consult with your doctor if you are not sure.
Share
View full details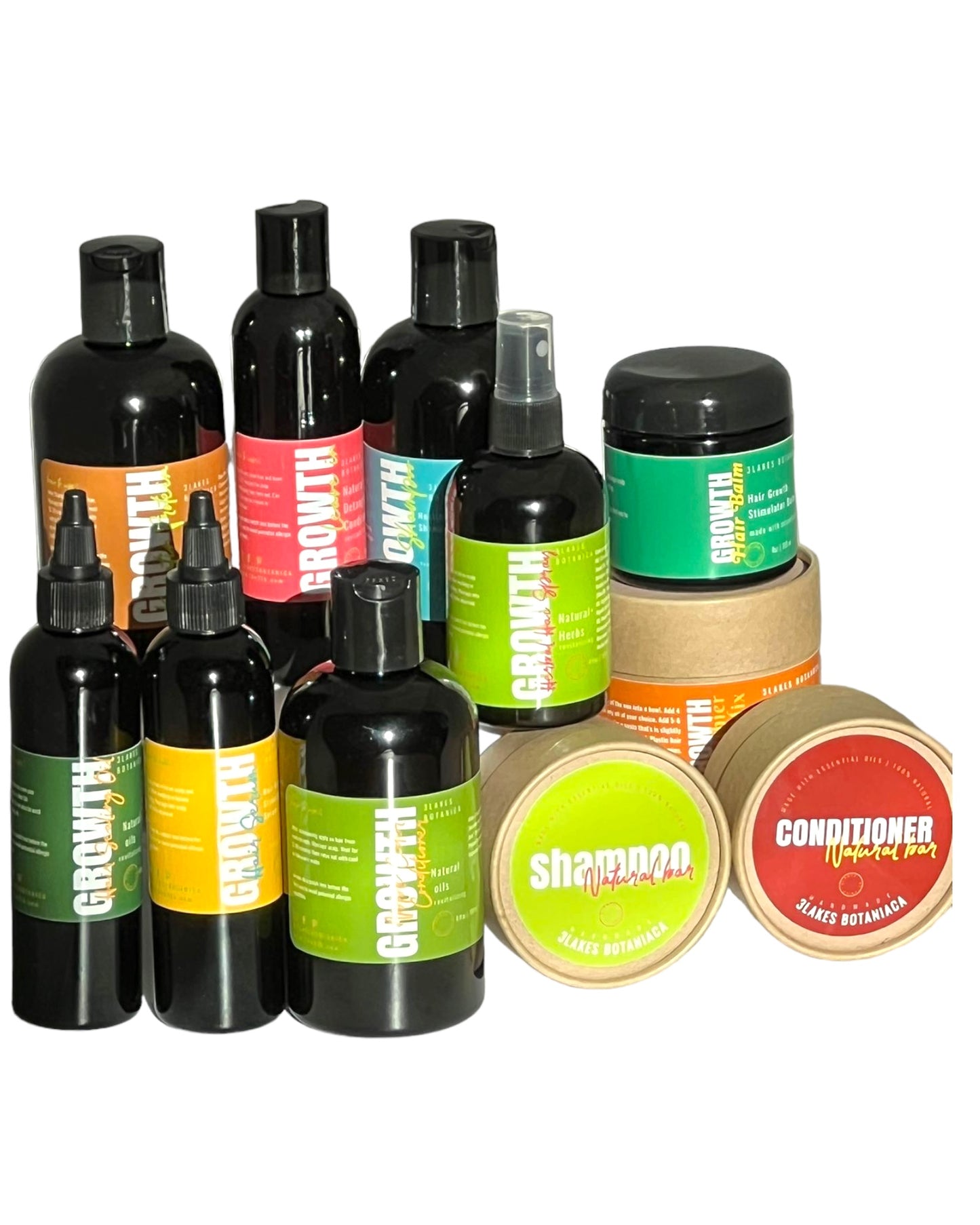 Discover more of our favorites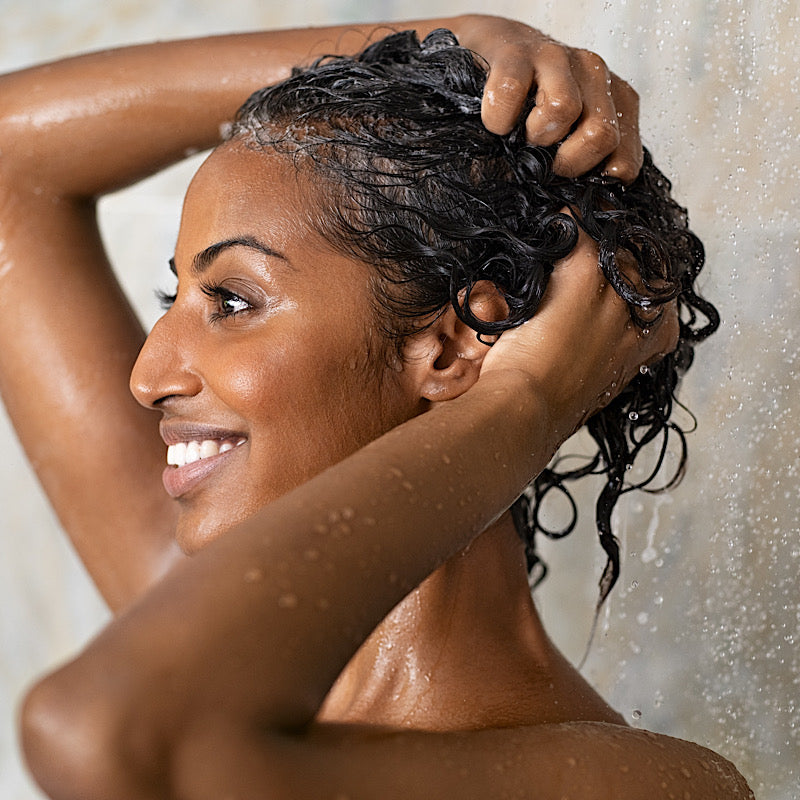 Regular price
From $60.50 USD
Regular price
Sale price
From $60.50 USD
Unit price
per