3LAKES BOTANICA
Moisture Lock in Hair Butter
This 100% natural hair butter is made  mainly with a blend of butters( shea and Mango), oils  that are known to help maintain healthy hair and encourage growth. In the winter, it could be very difficult to keep moisture in our hair. This Hair butter is our simplest even more affordable butter formulated with a goal to lock in moisture and  keep your hair hydrated and moisturize. Patience and consistency are key to great results!
Moisture Lock In butter  is a sealant! It is  the "o" in the loc or lco moisturizing method.
LOC ( Liquid aka water, Oil , Cream)
LCO(Liquid aka water, Cream, Oil)
LOC method is recommended for High Porosity Hair. Apply liquid like hair spray , then oil to seal the hair from getting too much moisture then close the cuticles with cream Aka butters 
LCO will benefit more Low Porosity hair.After applying liquids, use the butters to seal in the moisture first then the oils. Otherwise if you apply the oils first the butters would simply slip off the hair or fail to absorb, leading to a significant product build-up.As you know, product build-up can lead to very oily hair.
Using cream after the liquid will help to add moisture. Finishing it off with oil will help to seal everything in.
Benefits: 
Promotes:
Simple butter that promotes hydration in the hair, nourishes the hair follicles, moisturizes the hair leaving it feeling soft. Hydration is key to healthy hair
hair elasticity,  moisturized scalp, hair growth 
Seals moisture in the hair and scalp
Prevents  dry brittle ends
Our Hair Butter is perfect for protective styling, it can be used to finish twists, plaits, cornrows and braids. It makes hair more manageable, controls frizz and gives a great polished look. 
It is perfect for protecting ends, edges and sealing in moisture on wash day. Our hair butter acts as a finisher. It has properties to repair and protect hair follicles. 
Key Ingredients:
 Cupuacu Butter,Mango butter, Shea butter, Avocado Oil,Olive Oil, Coconut oil, Palm Kernel Oil, Castor Oil, Peanut Oil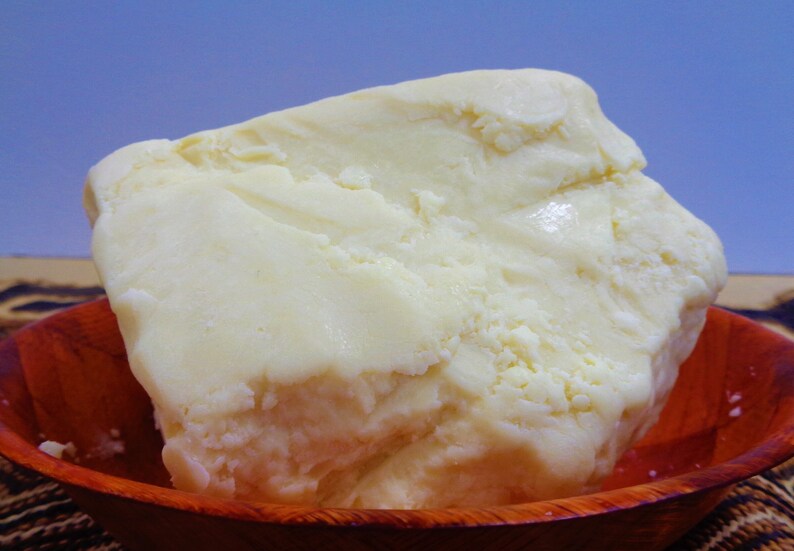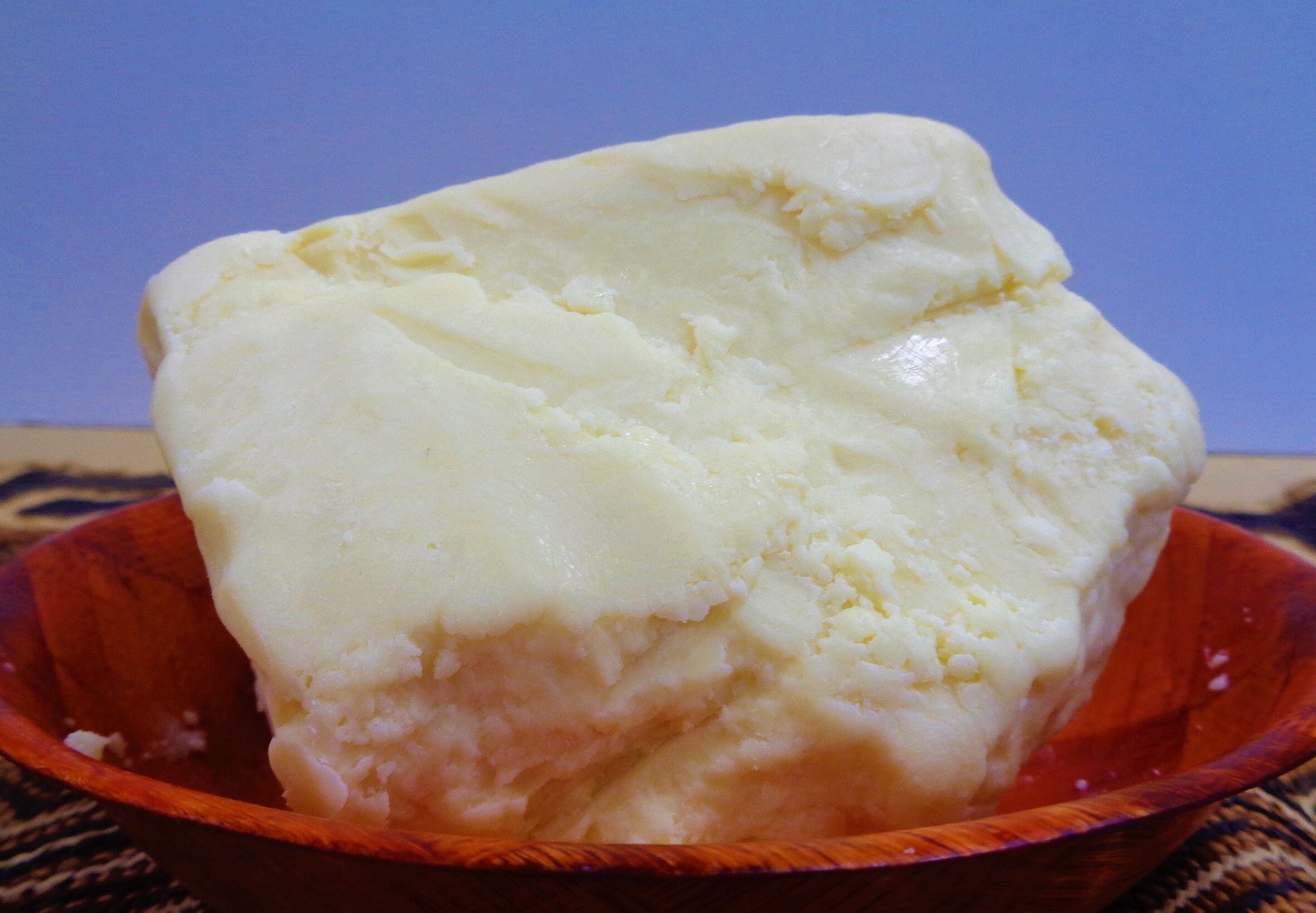 Cupuacu Butter:
Cupuacu Butter

, also known as

Theobroma grandiflorum

seed butter, from the Cupuacu Tree is found in Northern Brazil in the Amazonian rain forest.

It is a modern plant-based alternative to antiquated lanolin.

Cupuacu's ability to penetrate the skin quickly (transdermal penetration), and then retain moisture, is unparalleled and far superior to shea butter or lanolin.

 Cupuacu could support 440% of its weight in water, which means that 1 kg of cupuacu butter could absorb 4.4 kg of water under stirring before any division of phases was noted. 

Cupuacu butter offers the capacity to attract 440% more water allowing it to function much more effectively as a skin and hair  hydrator and moisturizer.

For years, the people of the Amazon have been using this plant as a luxurious moisturizer for both hair and skin.

Cupuacu butter is an excellent emollient that restores elasticity to the skin while providing anti-oxidants and hydration. It is considered a "super-moisturizer" because of its hydrophilic (water-loving) properties. As it carries water to the skin it makes skin supple, soft and more elastic.This deep hydration makes the skin smooth and soft to the touch. Nature could not have provided a better solution to dry, sunburned or aging skin

Cupuaçu butter is able to absorb up to 4Xs its weight in water making it the perfect solution to dry, parched hair. Because it can absorb a high amount of water content, this means that it can lock and seal moisture from water deep into the hair strand for longer periods of time.

Mango Butter :  
packed with all the vitamins needed for a healthy scalp, and can help promote hair growth and reduce hair fall.
Moisturises the hair strands
Protects the hair from sun damage
Nourishes the hair follicles
Helps to prevent split ends
Moisturises a dry scalp
Acts as a hair conditioner making the hair smooth and shiny
Helps to repair brittle hair and defines curls
Encourages healthy hair growth
Reduces hair loss
Shea Butter:
Shea butter is produced from Shea nuts of the Shea-Karite tree, a native tree that is grown in West Africa. Its contents are a mix of vitamins, minerals, catechins, and fatty acids such as stearic, oleic, and  acids. Shea butter is used as a natural moisturizer for softer skin and hair.
Seal in moisture in the hair
Sooth dry itchy scalp
Moisturizes and softens hair. Shea butter contains vitamin A and E with essential fatty acids which are believed to add moisture and shine to the hair. Its non-greasy quality makes it an excellent moisturizer for the hair. It softens dry brittle hair and repairs split damaged ends as well.
promotes hair loss thus helping hair growth.The anti-inflammatory qualities and fatty acids contained in Shea butter supply essential nutrients that help to treat scalp conditions and improve the overall health of the scalp. This will, in turn, strengthen the hair follicles, reduce hair loss, and make your hair grow thicker. 
Peanut Oil:
Groundnut oil contains a healthy amount of fatty acids and vitamins that can work wonders for your hair health. Vitamin E, one of the primary components in peanut oil, helps give your hair and hair follicles the much-needed nourishment and strengthening from inside out. On the other hand, oleic acid, palmitic acid, and linoleic acid help with damage restoration and promotion of hair growth.The antioxidants in peanut oil help in undoing hair damage and treat split ends while the oil locks in moisture. 
 How to use:

Scoop some butter your on fingertips and massage into hair and scalp specially on thinning and balding areas at least for 5 -8 minutes every other day.  If there is time constraints repeat this routine at least 3x weekly.
Apply on hair length as well to lock in moisture for longer, thick, healthy looking hair .

For best results apply at least 2-4 times a week to scalp. This hair butter

 can be applied directly to the scalp as needed to provide nutrients the scalp needs to grow and flourish healthy hair.
Wash day :
Apply butter on scalp and hair as necessary on wash day as well before styling. Massage butter into scalp for 5 minutes at least.
Wash-n-Gos: Apply to hair from root to ends once leave in conditioner and curling cream has been applied. smooth in a downward motion a few times on small sections. Apply gel or styler last.
Twist and braids: Apply to damp hair after applying leave in conditioner & cream  evenly in hair, style as desired. 
Blow dried hair: After wash and deep conditioning hair, apply a light leave in conditioner and heat protectant and proceed with blow dry on medium heat. Apply butter to hair and scalp once hair cool off.
*****Please always do a patch test before use. This product may contain nuts and is made of different herbs. Please do not use if you have peanuts allergies or any other nuts allergies. Always consult with your doctor if you are not sure.****
We highly suggest to our customers to take "before and after" pictures so we can keep track of their progress , while using our products. Please feel free to send us your pictures to get featured on our page.
Disclaimer: Individual results may vary. To prevent pore clogging, I recommend clarifying hair every 6 weeks or as needed. This product is not intended to diagnose, cure, treat or prevent any diseases. Before putting anything new on your hair especially children, always perform a 24 hour small patch test to make sure there are no allergies to the product.

Warm Weather Shipping Notice: With all of our ingredients being natural and organic with no additives, some melting may occur with our jars while they are in transit if the temperature reaches above 76 degrees Fahrenheit.The product works exactly the same if this does occur, put it into your fridge, and you're good to go (once the product returns back to a cool room temperature)