Regular price
$155.50 USD
Regular price
Sale price
$155.50 USD
Unit price
per
Sale
Sold out
Having a clean scalp is necessary for optimal healthy hair growth.  
Apple cider vinegar helps in cleansing the scalp and hair , but also helps close the cuticles to retain moisture and also protect the hair strands.
This haircare bundle will help cleanse, nourish, hydrate, moisturize your hair. 
For anyone and any hair type specially curly/ Afro hair 
Hair types:  good for any hair type specialist high porosity hair 
For Use By: Men and Women

Benefits: 
According to our customers, this bundle is what they needed to revive their hair and the size of the products are perfect to last you at least 6 months. A little goes a long way. This bundle  contains products that are loaded with amazing and powerful blend of herbs that promotes a healthier hair and growth retention. Works excellent for any hair types and also works to soothe scalps that are damaged due to dermatitis, alopecia, cancers and other scalp disorders.
Seal high porosity hair cuticles
Clean scalp
Easy Detangling
promotes length retention
Nourishes the hair follicles
 Nourish and hydrate hair strands 
This kit is perfect for anyone that wants a healthier natural hair and retain length 
works great for anyone that has  installations styles ( weaves, braids, faux locks etc.)
100% Natural
No artificial thickeners 
Safe for color treated hair
How to use:

This is the order of operation for using this bundle 
Apply Hair Sealing Oil as a pre-poo and Detangle hair very gently with wide tooth comb 
Apply Ambunu & flaxseed conditioner on section of hair. Make sure to finger detangle sections gently then comb from ends to roots using a wide tooth comb on each section.  Then twist that section on move to another. It is preferable to wash hair in twists to prevent further tangling. 
Apply shampoo on each twists while focus on massaging scalp with finger tips then hair length. Rinse out. Dry hair with cotton cloth preferably
Apply a small amount of the Apple Coder vinegar conditioner which on each section and wait 5-10mins  then rinse out.
Apply small amount of the Detangling conditioner if necessary on dampen hair to gently detangle hair 
Apply herbal hair, especially if hair is dry 
Apply Hair growth Stimulator serum on scalp and massage. Apply on hair length as well 
Apply a small amount of the stimulating butter on each section of the hair and continue with a style of your choice. We recommend use less heat on hair and less chemicals treatments 
Apple Cider Haircare Bundle contains

The complete Healthy Hair Bundle + Flaxseed Conditionner + Apple Cider Conditioner 
The Healthy Hair Shampoo 8OZ

 The Hair Growth Stimulator Serum 4OZ

 The Detangling Conditioner 4OZ

 The Hair Growth Stimulator Butter 4OZ 

 The Herbal Hair Spray 

The Ambunu & Flaxseed conditioner 8OZ
The Apple Cider Conditioner 8 Oz
We highly suggest to our customers to take "before and after" pictures so we can keep track of their progress , while using our products. Please feel free to send us your pictures to get featured on our page.
This natural product do not contain: 
NO Sulfates
NO Silicones
NO Phthalates
NO Propylene Glycol
NO Petroleum
No Mineral Oil
NO Artificial Colors 
Please always do a patch test before use. These products may contain nuts and is made of different herbs. Always consult with your doctor if you are not sure.
Share
View full details
Discover more of our favorites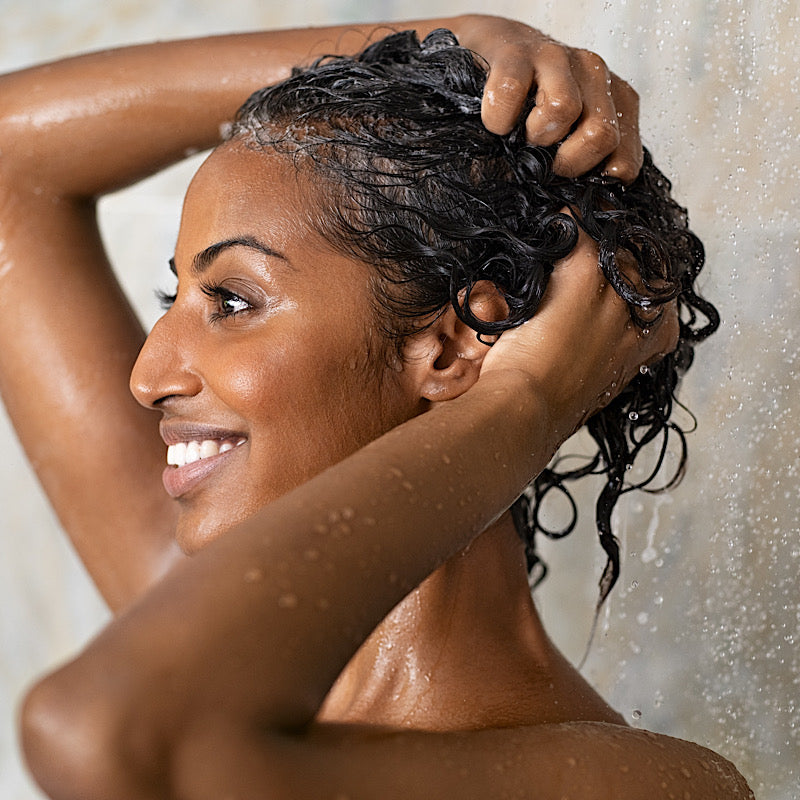 Regular price
From $60.50 USD
Regular price
Sale price
From $60.50 USD
Unit price
per